Explore 2 Sense Social's design & management portfolio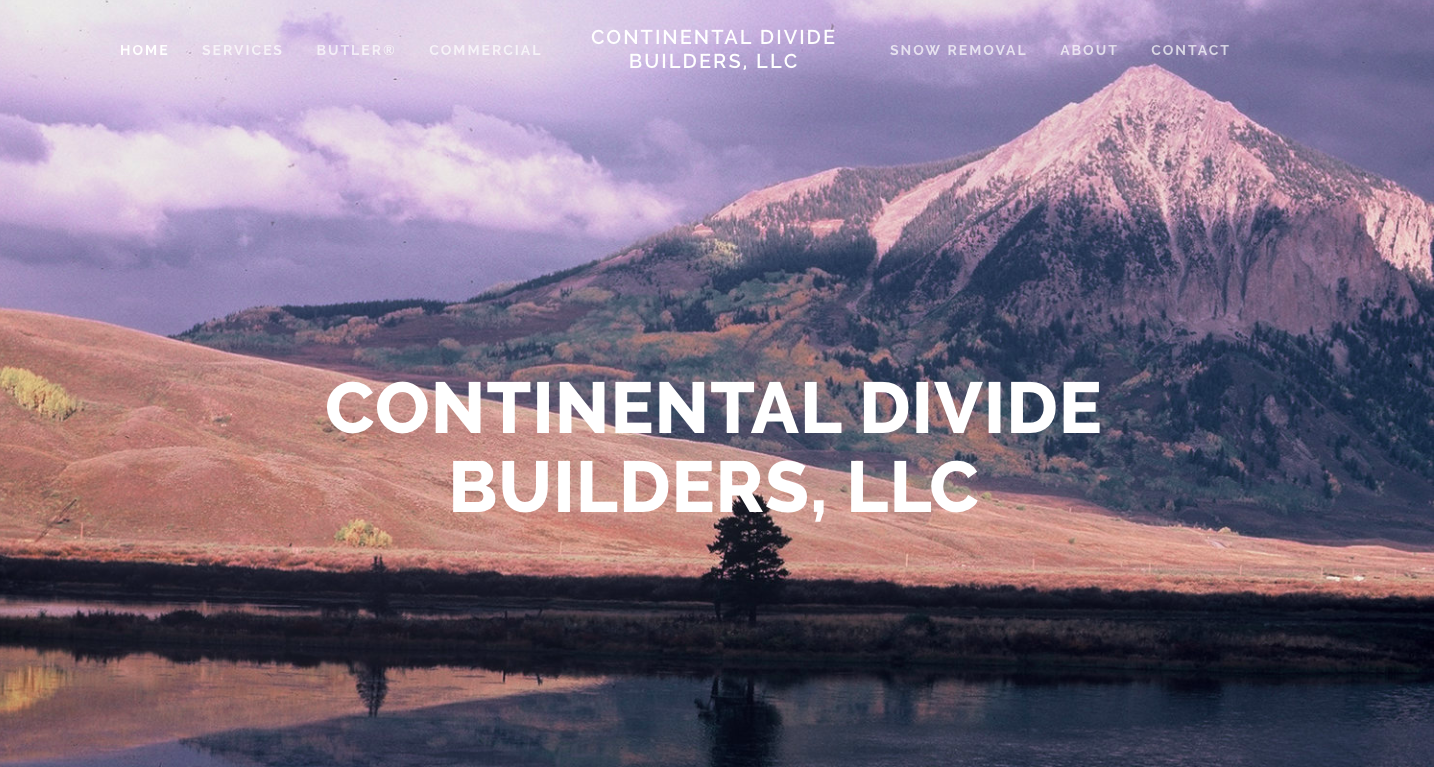 Continental Divide Builders
Continental Divide Builders are certified Butler Metal Builders for Southwest Colorado, but also offer general contracting services, and snow removal. This "business card" website was designed as a place for customers to land, find out basic information, and get in touch with RM Taylor, owner and operator. It was fun to create this website with original images RM provided from pre-ski life days on Mt. Crested Butte (look closely!).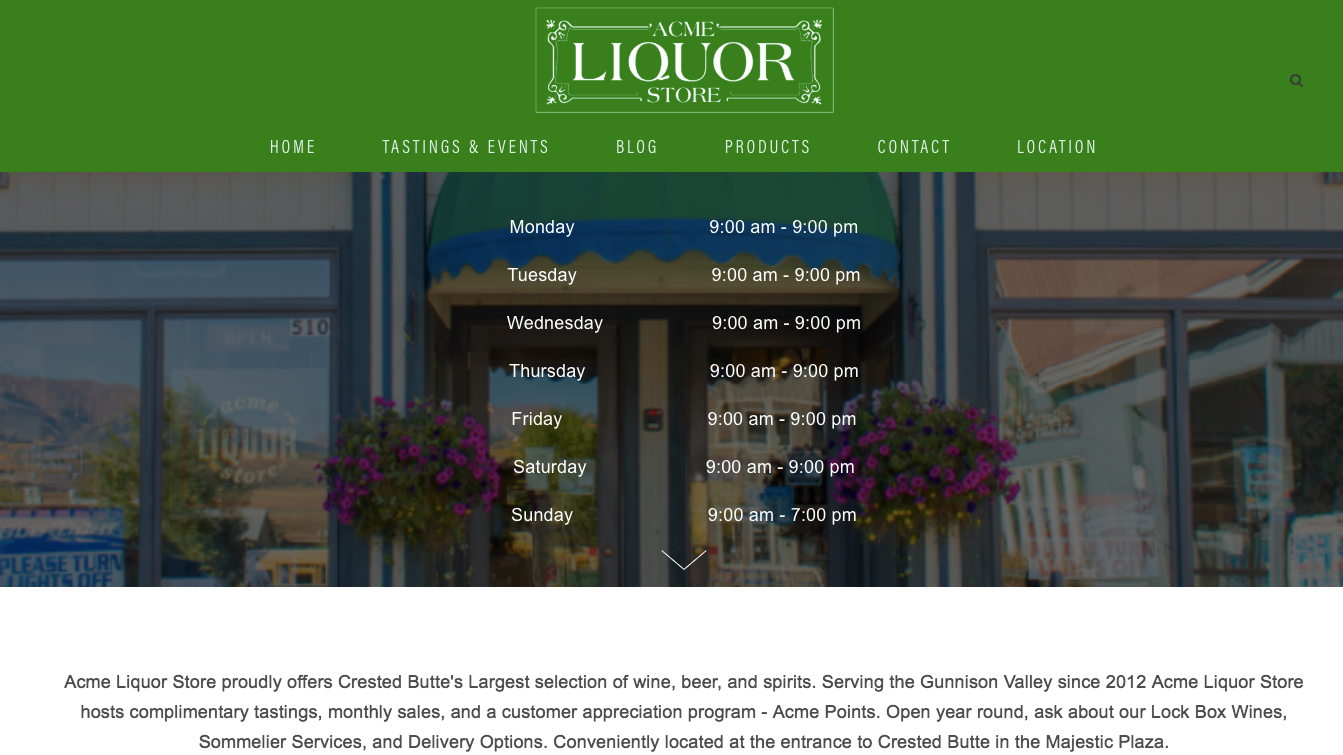 Ease of maintenance and basic updates on a website is a HUGE reason clients choose 2 Sense Social and Squarespace. Pete wanted to be able to create his own blog posts, update hours, and share events easily. Integrating his social media platforms and Vindaq (an online wine cellar) were also priorities. We'd love to know if you like his new site as much as we do!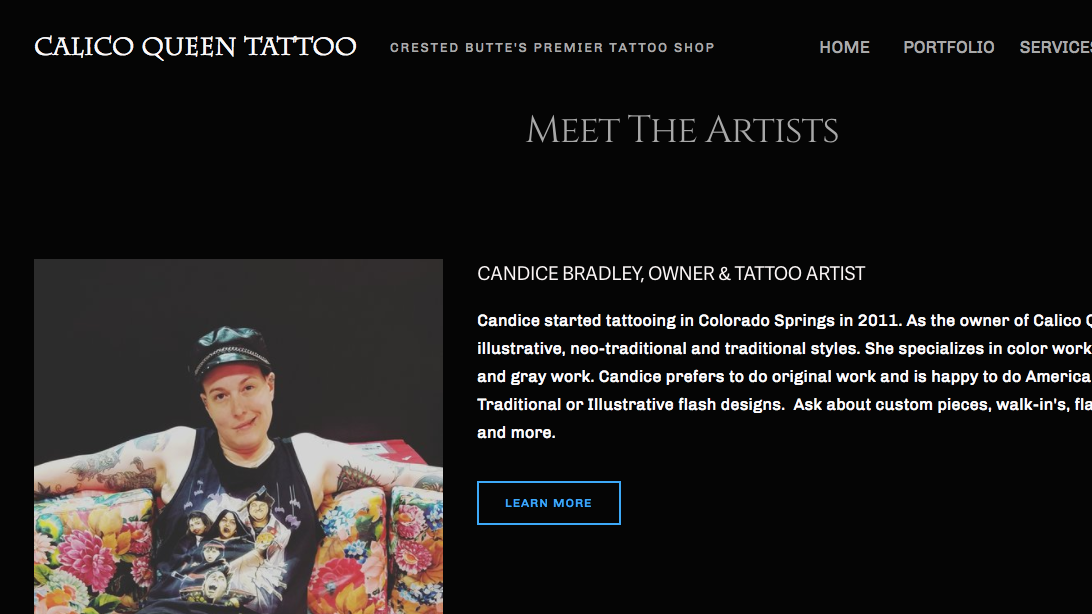 The design of this website was inspired by Candice, her personality, artwork, and shop. It was important to have a basic informational site that also included up-to-date images of the stellar tattoo work that is created at Calico Queen. The concept of creating a website that reflects a client's needs, vision, and personality is what 2 Sense Social is all about! It was an honor to create a site for such an amazing artist!
This website serves not only as a space for Amy's potential clients to gather information about her services, but also as a hub of information for individuals and business owners seeking reliable state and federal tax information. Being able to manage her site, add resources, have a point of contact, and direct her clients to vital information were just a few of the needs we fulfilled with this fresh and professional website.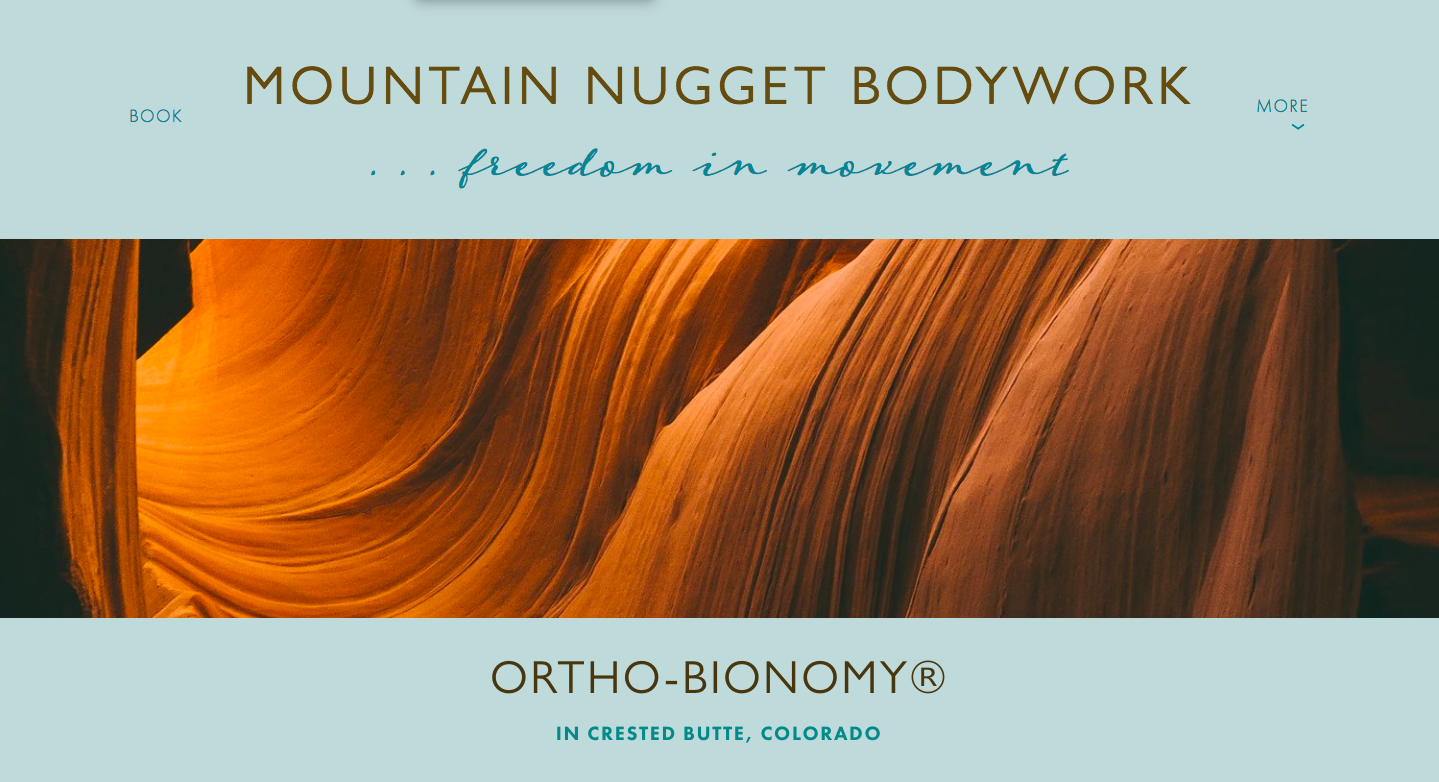 Karen sought to have a space for her clients to land, gather information, and book appointments in an easy and hassle-free way. Her site communicates both a sense of flow and movement, as well as strength and mobility where essential elements for the type of bodywork Karen offers her clients can be found.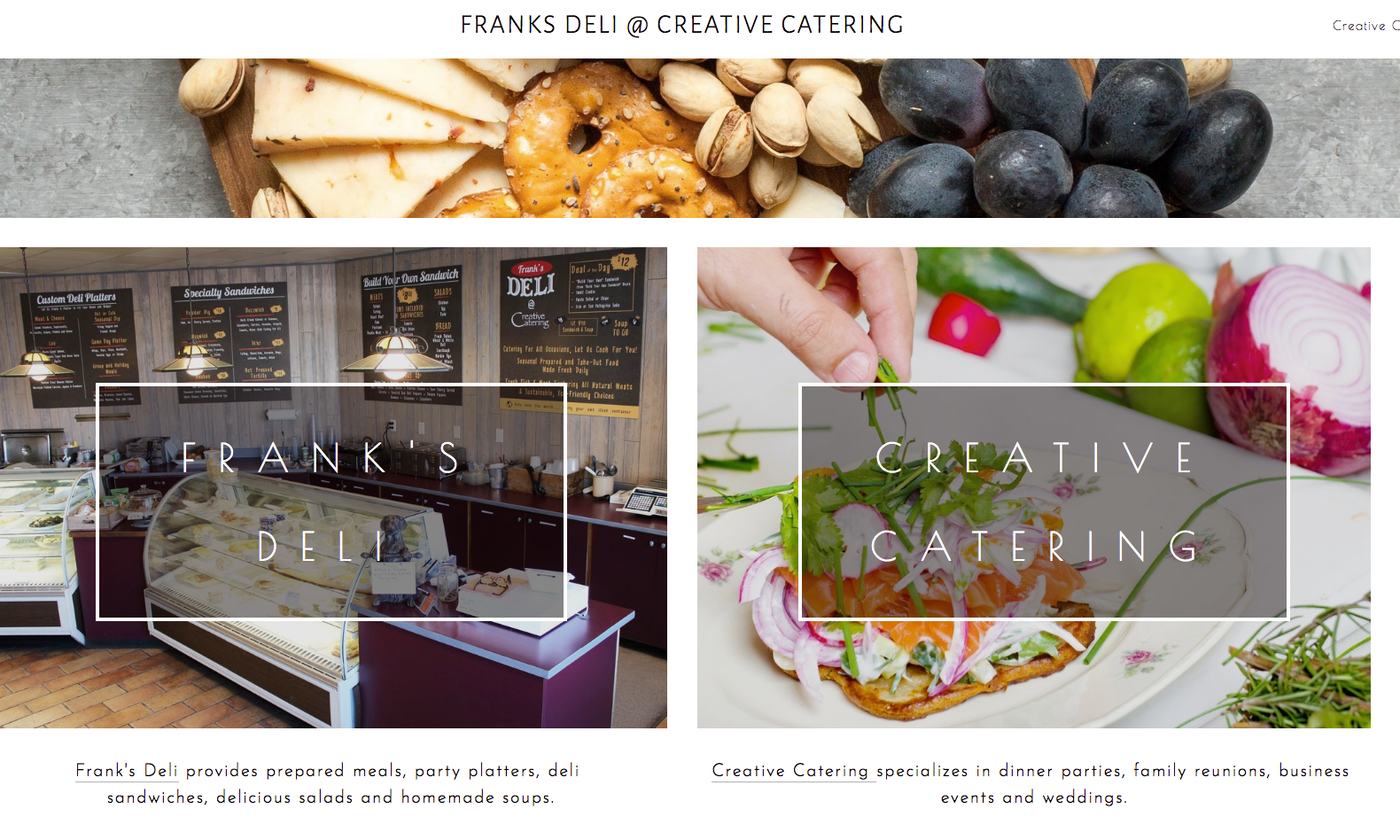 Frank's Deli @ Creative Catering
The needs for this website provided the unique challenge of creating two websites in one. A special thanks to Magnified Joy for providing gorgeous wedding images!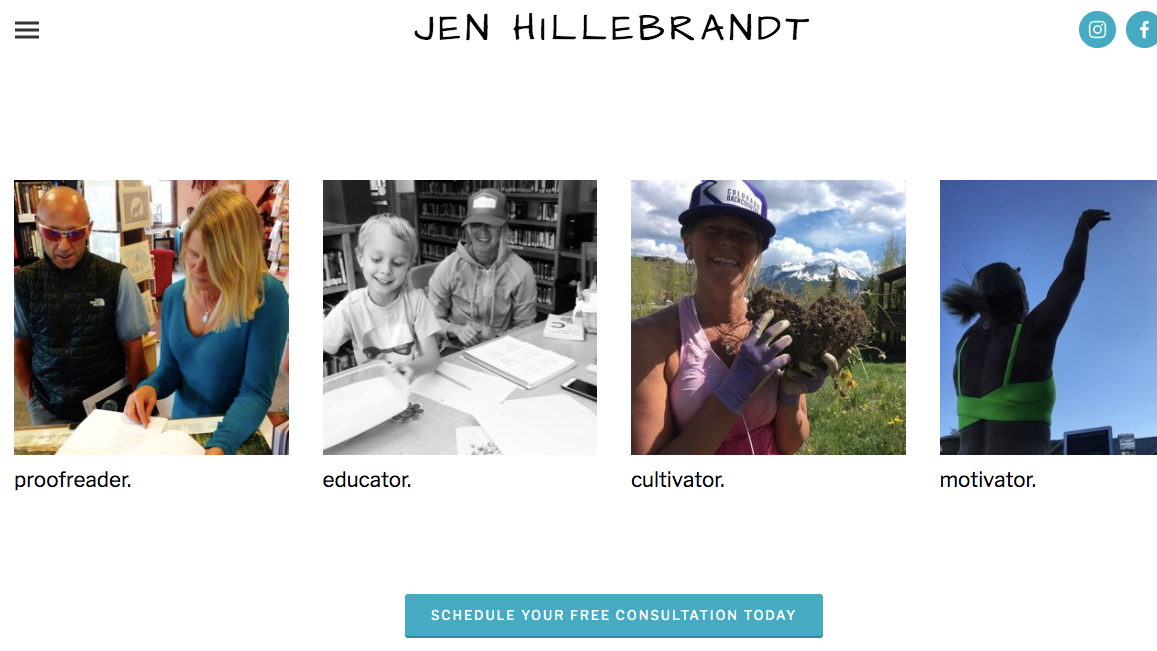 Jen's website was such a fun collaboration! It was an interesting challenge to create a streamlined website that includes all of Jen's myriad services. Tailoring sites to reflect a client's vision and services is such an important aspect of web design. It was fun to work with Jen and help fulfill her vision!